Meet the ISLB 2022 Speakers. In order to learn more about each individual speaker, please click on the photos below.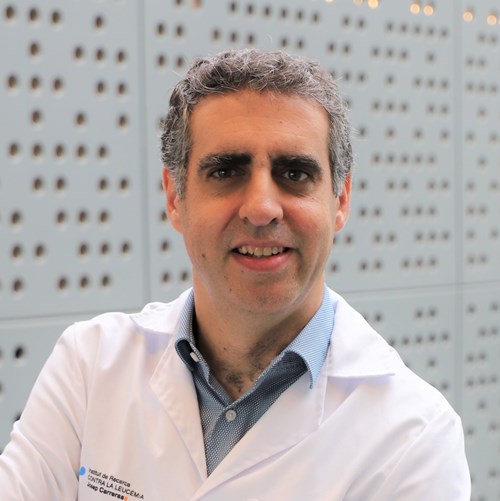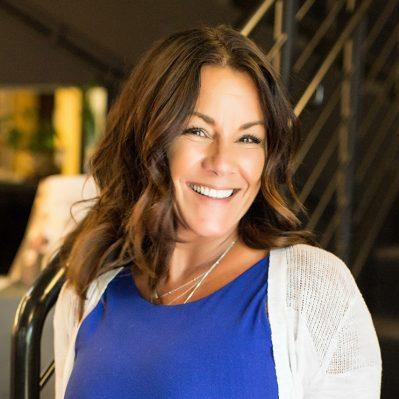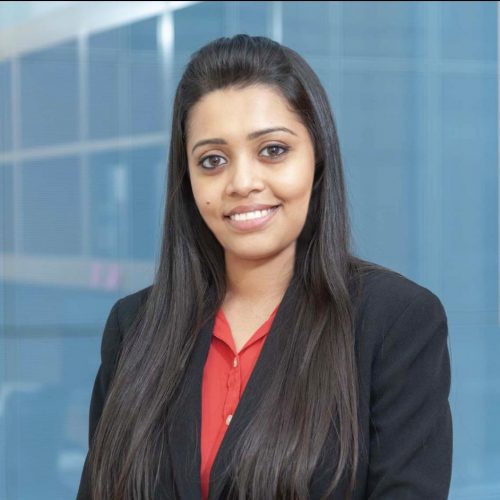 Assoc. Prof. Valsamo Anagnostou
Postdoctoral fellow in the Center for Thoracic Oncology, Icahn School of Medicine at Mount Sinai, NY. My research focuses in the study of liquid biopsy biomarkers in lung cancer, particularly in the role of circulating tumor cells, extracellular vesicles, cytokines, and other blood components in the development of treatment resistance and metastasis.
Dr. Maria Arcila
Dr. Arcila is a molecular genetics pathologist and hematopathologist at Memorial Sloan Kettering Cancer Center. Her clinical and academic work concentrates on the development, validation and clinical implementation of molecular assays for routine diagnostics and in support of clinical trials. She has a special interest in the implementation of molecular assays and technology applications that enable the assessment of samples obtained through minimally invasive procedures including assessment of liquid biopsies and cytologic samples.
Prof. Alberto Bardelli
After his undergraduate studies, Bardelli moved to the Ludwig Institute for Cancer Research in London where he obtained a Ph.D. in Biochemistry and Molecular biology from the University College London (UCL).
He moved to the United States in 1999 for a post-doctoral fellowship in the laboratory directed by Bert Vogelstein at the Howard Hughes Medical Institute, Johns Hopkins University (Baltimore). Here Bardelli began studying the genomics of cancer. One of his most significant publications from that period identified for the first-time mutations in kinase genes (the kinome) that are associated with colorectal cancer.
As an independent investigator, he pioneered the combined use of genomics, patients' avatars to accurately predict tumor's response and resistance to targeted agents.
Alberto Bardelli identified novel biological mechanisms of resistance and sensitivity to cancer therapies, defined how deficiencies in DNA repair pathways lead to tumor immune surveillance and pioneered the use of liquid biopsies to track cancer evolution. The results of his work led to changes in clinical practice for colorectal cancer patients.
In 2022 Bardelli was appointed as Scientific Director of IFOM– The AIRC Institute of Molecular Oncology, Milan.
Overall, he has authored more than 250 scientific articles of which over 100 as an independent investigator.
Dr. Burns Blaxall
Burns C. Blaxall, PhD, is the founding Executive Director of Precision Medicine at The Christ Hospital Health Network (TCHHN). He leads a transition from reactive to proactive healthcare delivery by harnessing the power of personal diagnostic and genomic data. Using approaches ranging from cutting edge hereditary disease risk assessment, genetic counseling and testing to pharmacogenomics and genome-guided clinical care pathways, Precision Medicine at TCHHN aims to provide proactive, individualized care for every patient.
Dr. Andres Cardona
Andrés Felipe Cardona is the director of research, science and education of the Luis Carlos Sarmiento Angulo Cancer Treatment and Research Center (CTIC) located in Bogotá, Colombia. In addition, he is an associated member of Clínica del Country and of the Institute of Oncology of the Fundación Santa Fe de Bogotá (ICCAL). He also is an associated professor at the Universidad El Bosque and Universidad de los Andes Faculties of Medicine. He obtained his medical degree at the Universidad del Rosario (Bogotá, Colombia) and then specialized in epidemiology at the same institution. After that, Doctor Cardona did postgraduate studies in internal medicine (Universidad Javeriana, Bogotá, Colombia), clinical oncology (Universidad El Bosque, Bogotá, Colombia), cancer-related epidemiology directed towards developing clinical trials (Barcelona a Sevilla Universities Spain), and clinical epidemiology (Universidad de Sevilla, Spain). He also obtained a Ph.D. in tumor genomics (Universidad Autónoma de Barcelona, Spain), emphasizing translational research. He has carried out formal studies in thoracic oncology and brain tumors at the Instituto Catalán de Oncología (Barcelona, Spain) and obtained another master's degree in molecular oncology at the Centro Nacional de Investigaciones Oncológicas (CNIO, Madrid, Spain). His current areas of interest and emphasis include searching for biomarkers to predict the response to therapeutic interventions directed against lung cancer, skin, and brain tumors. He also tends to carry out phase I/II cancer clinical trials and develop systematic reviews and CPGs referring to tumor pathology in developing countries. During the last decade, he has been dynamically involved in developing the Colombian Cochrane Collaboration Group, the Latin-American On-going Clinical Trials Register (LATINREC), and the Latin-American Neuro-Oncology Network (Red Latinoamericana de Neuro-Oncología – RedLANO and the Latin-American Consortium for Lung Cancer Research (CLICaP). He also is a co-founder of the Colombian Clinical and Molecular Cancer Research Group (ONCOLGroup) and the Foundation of Clinical and Applied Cancer Research (FICMAC). Doctor Cardona contributed to many local, regional and international medical journals and has authored over +170 articles published in peer-reviewed scientific journals (H-Index 38/Total research interest 3,819/Total citations 7.010/Total reads 95.100). He has given more than +250 presentations at medical conferences around the world.
Dr. Massimo Cristofanilli
Dr. Cristofanilli was born in Italy and received his medical degree and Medical Oncology Fellowship from the University "La Sapienza" Medical School in Rome. He completed medical residency in NY and Medical Oncology Fellowship at the University of Texas M. D. Anderson Cancer Center and then joining the Breast Medical Oncology Department for more than a decade. He is the Founder and first Executive Director of the Morgan Welch IBC clinic and research program. He joined the Fox Chase Cancer Center in Philadelphia as Chairman of Medical Oncology, then he served as Deputy Director of Translational Research at the SKCC before moving to Chicago to build an innovative Precision Medicine Program at the Robert H Lurie Cancer Center, Northwestern University. During his term as Professor of Medicine and the Associate Director of Translational Research and Precision Medicine the Institution underwent a successful Core grant renewal based on excellence in Translational Research and Precision Medicine. More recently, he joined the Weill-Cornell Medicine/NYP as Professor of Medicine, Chief of Breast Medical Oncology and Associate Director of Precision Medicine at the Meyer Cancer Center. He is also the Scientific Director of The Englander Institute of Precision Medicine. He is the past President of the International Society of Liquid Biopsy (ISLB) and The Inflammatory Breast Cancer-International Consortium (IBC-IC). Dr. Cristofanilli is an expert in the management of hormone-receptor positive metastatic breast cancer and inflammatory breast cancer (IBC) serving as co-PI of the PALOMA-3 study. More importantly, he pioneered the clinical testing of CTCs in MBC leading a multicenter study published in the New England Journal of Medicine. The paper was the first to demonstrate the prognostic value of liquid biopsy in solid tumors and it is currently recognized as major Milestone in Cancer Research. He continues to explore and investigate the clinical application of ctDNA and CTCs technologies to implement personalized monitoring and treatment of advanced breast cancer
Mr. Diego De Miguel Perez
Postdoctoral fellow in the Center for Thoracic Oncology, Icahn School of Medicine at Mount Sinai, NY. My research focuses in the study of liquid biopsy biomarkers in lung cancer, particularly in the role of circulating tumor cells, extracellular vesicles, cytokines, and other blood components in the development of treatment resistance and metastasis.
Dr. Aakash Desai
Dr. Aakash Desai, MBBS, MPH is hematology and medical oncology fellow at MayoClinic, Rochester. His research focuses on evidence base in oncology, clinical trials, drug development, cancer care quality and healthcare delivery, with a special focus on Thoracic Oncology .
Dr. Desai received his medical degree from the prestigious B.J Medical College in Ahmedabad, India. He holds a master's degree in public health from the University of Texas Health Science Center in Houston. Following this Dr. Desai completed his residency at the University of Connecticut. At the University of Connecticut, he also completed certification in Health Professions Education from University of Connecticut. Subsequently in 2020 he joined the fellowship program in oncology and hematology at the Mayo Clinic. Dr. Desai received the 2021 Conquer Cancer Foundation ASCO Young Investigator Award and 2021 International Association for the Study of Lung Cancer Early Career Award. He has also received the Education award at the Targeted Therapies in Lung Cancer Conference 2022 (TTLC22), and the International Cancer Foundation scholarship for the ESMO Targeted Anticancer Therapies (TAT) 2022. Dr. Desai continues to focus on clinical and patient-oriented research in thoracic malignancies with a keen interest in drug development and clinical trials. He is also one of the founding members of the grassroots consortium focusing on COVID19 in cancer patients now known as the COVID19 and Cancer Consortium. He was also the patient education ambassador for cancer GRACE in 2021-2022.
Dr. Maximilian Diehn
Stanford University
United States
Prof. Caroline Dive
Upon completing her PhD studies, Professor Dive moved to Aston University's School of Pharmaceutical Sciences in Birmingham (England), where she established her own group studying mechanisms of drug induced tumour cell death, before moving to The University of Manchester to continue this research. Caroline was awarded a Lister Institute of Preventative Medicine Research Fellowship before joining the Cancer Research UK Manchester Institute in 2003. She is the Director of the CRUK Manchester Institute Cancer Biomarker Centre, with research spanning tumour biology, preclinical pharmacology, biomarker discovery, biomarker assay validation and clinical qualification to regulatory standards, bioinformatics, biostatistics and most recently, digital clinical trials.
Caroline was awarded the Pasteur-Weizmann/Servier International Prize in 2012 for her Biomarker Research, the AstraZeneca Prize for Women in Pharmacology in 2016 and was presented with the 2019 Heine H. Hansen Lectureship Award by the IASLC. She is an elected Fellow of the Academy of Medical Sciences (2015), Fellow of the British Pharmacological Society (2012) and Fellow of the European Academy of Cancer Sciences (2011). In 2017, Caroline was awarded Commander of the Order of the British Empire (CBE) for her services to cancer research. Most recently, she became an elected member of EMBO (2020), received the first inaugural Johann Anton Merck Award in recognition for exceptional contributions to the field of preclinical oncology (2020), and was the recipient of the Mary J. Matthews Pathology/Translational Distinguished Service Award by IASLC (2021).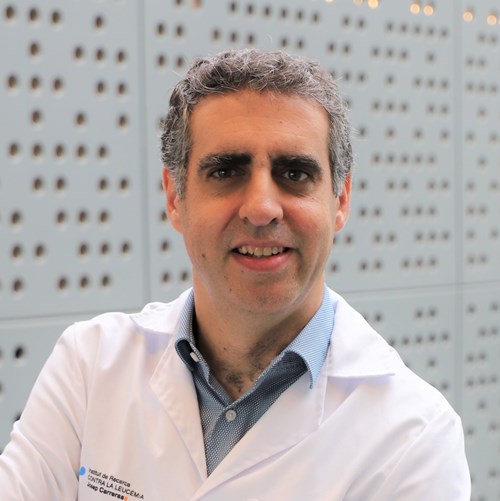 Dr. Manel Esteller
Manel Esteller (Sant Boi de Llobregat, Barcelona, Catalonia, Spain, 1968) graduated in Medicine from the Universidad de Barcelona in 1992, where he also obtained his Ph.D. degree specialising in molecular genetics of endometrial carcinoma, in 1996. He was an Invited Researcher at the School of Biological and Medical Sciences at the University of St. Andrews, (Scotland, UK) during which time his research interests focused on the molecular genetics of inherited breast cancer. From 1997 to 2001, Esteller was a Postdoctoral Fellow and a Research Associate at the Johns Hopkins University and School of Medicine, (Baltimore, USA) where he studied DNA methylation and human cancer. His work was decisive in establishing promoter hypermethylation of tumour suppressor genes as a common hallmark of all human tumours.
From October 2001 to September 2008 Manel Esteller was the Leader of the CNIO Cancer Epigenetics Laboratory, where his principal area of research were the alterations in DNA methylation, histone modifications and chromatin in human cancer. Since October 2008 until May 2019, Dr Esteller was the Director of the Cancer Epigenetics and Biology Program (PEBC) in Barcelona. He is the Director of the Josep Carreras Leukaemia Research Institute (IJC), Chairman of Genetics in the School of Medicine of the University of Barcelona, and an ICREA Research Professor. His current research is devoted to the establishment of the epigenome and epitranscriptome maps of normal and transformed cells, and the development of new epigenetic drugs for cancer therapy.
Author of more than 600 original publications in peer-reviewed scientific journals, 24 of them categorized as "Highly Cited Paper". Dr Esteller has the highest total impact factor and the highest number of citations (81,783) among biomedical scientists in Spain. He has an h-Index of 134 by Web of Science – Clarivate Analytics and a h-Index of 166 according to Google Scholar. Dr. Esteller is considered among the Top 0.01% of World Scientists based on Impact by both the Stanford University (METRICS) and the Web of Science Group-Clarivate Analytics. He is also a Member of numerous international scientific societies, Editorial Boards and reviewer for many journals and funding agencies. Dr Esteller is also Associate Editor for Cancer Research, The Lancet Oncology, Carcinogenesis, Genome Research and The Journal of The National Cancer Institute. He is the Editor-in-Chief of Epigenetics. He is also the director of The Cancer Genome Atlas (TCGA) project for Cancer of Unknown Primary (CUP) (2018-2022) of the National Cancer Institute – National Institutes of Health (NCI-NIH) in the United States (US) and the director of The International Proteogenome Consortium (ICPC) Project "Proteogenomics of B-Cell Acute Lymphoblastic Leukemia" (2022-2023) also by the NCI.
His work has received, among other recognitions, the Carcinogenesis Award (2005), Beckman-Coulter Award (2006), Fondazione Piemontese per la Ricerca sul Cancro (FPRC) Award (2006), Swiss Bridge Award (2006), Innovation Award from the Commonwealth of Massachussets (2007), Human Frontier Science Program Award (2007), DEbiopharm-EPFL Award (2009), Dr. Josef Steiner Cancer Research Award (2009), Lilly Foundation Preclinical Biomedical Research Award (2009), World Health Summit Award (2010), European Research Council Advanced Grant (2011), "Rey Jaime I" Research Award (2013), Severo Ochoa Award in Biomedicine (2014), National Award in Oncology (2014), "Dr Josep Trueta Medal", Catalan Goverment (2015), National Research Award of the Catalan Goverment (2015), Gold Medal, Parlament of Catalonia (2016), International Award of Catalonia (2016), Falcó Carlemany Award (2017), Innovation in Healthcare Oncology Award (2018), Lansdowne Lecture Award, University of Victoria, Canada (2019), Narcís Monturiol Medal, Catalan Government (2020), Elected Member of the Academia Europaea (2021) and the European Academy of Sciences (2021). In 2022, his discovery of cancer type-specific DNA hypermethylation profiles was selected as a Landmark Article in Cancer Research by the AACR and the National Cancer Act.
Assoc. Prof. Nicola Fusco
Prof. Nicola Fusco is the Director of the Biobank for Translational and Digital Medicine Unit, senior pathologist of the Breast Unit at the Division of Pathology, European Institute of Oncology (IEO), Milan, Italy, and Associate Professor of Pathology at the Department of Oncology and Hemato-Oncology, University of Milan. He is a PI leading a multidisciplinary and international group of scientists focused on predictive pathology, molecular pathology, immunopathology, and digital pathology, particularly in breast cancer. He is the recipient of national and international awards and co-founder and Scientific Board member at 4oncommunity.com
Dr. David Gandara
David Gandara, Professor of Medicine Emeritus at the University of California, Davis is Director of Thoracic Oncology and the Senior Advisor to the Director and Director of Thoracic Oncology at UC Davis Comprehensive Cancer Center. He was recently appointed Adjunct Clinical Professor, Translational and Clinical Research Program at the University of Hawaii Cancer Center and Chief Medical Officer for International Society of Liquid Biopsy (ISLB), a non-profit organization dedicated to advancing the science and clinical application of liquid biopsy in cancer diagnosis and therapy. He is an internationally known clinician-scientist and lung cancer thought leader and has published over 450 peer-reviewed papers. He has led many notable research projects in lung cancer, including early therapeutics trials through an N01-sponsored award, cooperative group trials as past-chair of the SWOG Lung Committee and multi-institutional translational science projects such as clinical director of the patient-derived xenograft (PDX) lung program in collaboration with The Jackson Laboratory Cancer Center. Dr. Gandara has been selected for many awards and honors, including the lifetime Scientific Award from the International Association for Study of Lung Cancer (IASLC), the Team Science Award from the Addario Lung Cancer Foundation and the Trajectory Achievement Award from the ISLB. He is current principal investigator for a National Cancer Institute UG1 award to UCDCCC for cancer clinical trials, co-leader of Lung MAP, a unique NCI-sponsored public-private partnership for new drug development in lung cancer and is founding co-chair and current member of the NCI-directed Investigational Drug Steering Committee (IDSC). Dr. Gandara is past Editor-in-Chief of the journal Clinical Lung Cancer. He served as president of the IASLC from 2009-2011 and as treasurer from 2013-2017. Is a prior member of the board of directors and secretary-treasurer of ASCO. In 2017, Gandara received the Giants of Cancer Care Award in lung cancer.
Dr. Juan José Garcés
Postdoctoral fellow in Clinica Universidad de Navarra and Center for Applied Medical Reseach, Pamplona, Spain. My research focuses in the study of circulating tumor cells in haematological neoplasms, particularly in multiple myeloma.
Miss Allison Gittens
A graduate of University of Maryland School of Nursing. I have been practicing Nursing for over 30 yrs. Started my career working with post-op patient then transferred to surgical oncology. I have been working in oncology for about 25 yrs. 15 yrs in Thoracic oncology. Most recently, I started working the role of Molecular Nurse Navigator.
Dr. Simon Heeke
Simon Heeke received a Bachelor and Master's degree in Molecular Medicine at the Medical University of Innsbruck in Austria, prior to a PhD from the University Côte d'Azur in Nice, France. In 2020, he became a Postdoctoral Fellow in the laboratory of John V. Heymach in the Department of Thoracic H&N Medical Oncology at the University of Texas MD Anderson Cancer Center where he is focusing on innovative biomarker development in lung cancer with a focus on small-cell lung cancer and liquid biopsies. He serves as the current chair of the young committee at the international society for liquid biopsy.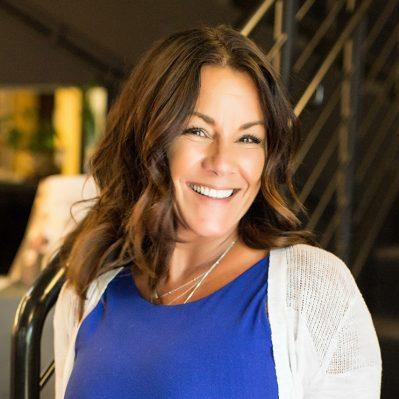 Danielle Hicks
Danielle Hicks is Chief Patient Officer at GO2 Foundation for Lung Cancer and has been working in lung cancer non-profit for the past 13 years. She is responsible for all aspects of patient programming, services, engagement and empowerment along with strategic insight and planning around lung cancer awareness and education. Through personal history with lung cancer, Bonnie Addario is her mother, she has had hands on experience as a caregiver as it relates to lung cancer the disease, treatments, the emotional and physical experience along with experience through survivorship. She has developed multiple patient education programs and educational publications that have reach in 143 countries around the world. In her role she directly touches patients, caregivers, physicians, nurses and industry professionals. She attends scientific meetings specific to lung cancer, has sat on multiple advisory boards, and has experience with speaking engagements across the lung cancer community.
Dr. Fred Hirsch
Mount Sinai Health System
United States
Assoc. Prof. Eloísa Jantus-Lewintre
Eloisa Jantus Lewintre is an Associate Professor of Cell Biology at the Department of Biotechnology, Polytechnic University of Valencia, and the head of the Molecular Oncology Laboratory, eOM Research group at General University Hospital of Valencia Research Foundation. She is a member of the Executive Board of the International Society of Liquid Biopsy (ISLB) and the Director of Master of Biomedical Biotechnology at the Polytechnic University of Valencia. Her main research interest is the discovery of new minimally invasive diagnostic, prognostic and predictive molecular biomarkers in cancer. Her research group has expertise in establishing 3D lung cancer patient-derived organoids to explore the tumor microenvironment's biology and to test innovative therapeutic approaches in lung cancer.
Currently, she leads national and international projects focused on developing new techniques in liquid biopsy and, more specifically, circulating free nucleic acids.
Dr. Jantus has authored more than 150 scientific articles in peer review and high-impact journals in the oncology field.
Prof. Ola Khorshid
Dr Ola Khorshid is currently the department Chair of the Medical Oncology Department NCI Cairo University. Prof. of Medical Oncology, Malignant Hematology & BMT, Medical Oncology Department NCI, Cairo University She is the Chairman & Founder of Millennium HealthCare institution Chairman of Onco thoracic International Clinical Association OnTiC Cofounder of Orchid Oncology Center Secretary General of the Mediterranean Multidisciplinary Oncology Forum (MMOF) She received her master (1998) and PhD (2004) degrees in medical oncology and hematological malignancies from the NCI Cairo University. She has been ESMO certified since 2006 She has trained in MD Anderson Cancer center 2002 and was a Post Doctoral Fellow in MDAnderson Cancer center, Blood and Marrow transplant department, Developer of Medical oncology curriculum for Medical Oncology Fellowship for the Egyptian Fellowship Board 2008 She is an examiner in the Master & PhD degree of Medical Oncology Cairo University. She is also an examiner for the Kenyan oncology board. She was Secretary General of the Egyptian Hemato Oncology Group (EHOG) 2008-2011 She was the clinical instructor and Medical oncologist at Dar Al Fouad Hospital during the period from August 2004 to June 2005: was the person in charge of developing the SOP and all requirements for the Joint Committee of International Accreditation She is the winner of the Cairo University Achievement Award for 2011 Dr Khorshid is currently an assistant editor of MEDITERRANEAN ONCOLOGY JOURNAL –M.O.J She has numerous international publications in SCT, hematological malignancies and solid tumor. Her main research interest is in Lung, GU, Breast Cancer, GIT malignancies,Lymphoma, Leukemia & BMT
Ms. Lesli Kiedrowski
Lesli Kiedrowski is the Director of Medical Affairs in Oncology at Guardant Health. She and her team collaborate with clinician and biopharma partners to advance the fields of liquid biopsy and precision oncology through research projects ranging from clinical utility and implementation of genomic profiling to exploratory biomarker assessment. Prior to joining the team at Guardant Health six years ago, Lesli worked in clinical care as a genetic counselor, primarily seeing patients for hereditary cancer risk assessment and management.
Natasha Leighl
Dr Natasha Leighl leads the Thoracic Medical Oncology Group at the Princess Margaret Cancer Centre, and is Professor in the Department of Medicine, and Adjunct Professor in the Institute of Health Policy, Management and Evaluation at the University of Toronto. She holds the OSI Pharmaceuticals Foundation Chair in Cancer New Drug Development through the Princess Margaret Cancer Foundation. She has published over 350 peer-reviewed papers, has held (as principal or co-investigator) over $800 million in peer-reviewed grant funding. She has mentored many trainees that have gone on to leadership roles in oncology around the world, and received the American Society of Clinical Oncology Excellence in Teaching Award in 2019.
Dr Leighl's main interest is in developing new treatments in lung cancer and improving lung cancer diagnostics including liquid biopsy. She is involved in clinical studies of novel agents for the treatment of thoracic cancers, has led several international and cooperative group studies in lung cancer and has served as a member of the Lung Disease Site Group Executive of the Canadian Cancer Clinical Trials Group. She was Co-Chair of the CCTG Committee on Economic Analysis, Congress Co-President of the 2018 World Conference in Lung Cancer, and serves on multiple committees including the ASCO Thoracic Guidelines Advisory Group, is co-section editor of The Oncologist and Current Oncology, an editorial board member of the Journal of Thoracic Oncology, British Journal of Cancer, a member of the IASLC Quality and Value Committee, on the Scientific Advisory Board of the Lung Cancer Foundation of America, and was recently elected to the Board of Directors of the Americas Health Foundation. Previously she served as Web Editor of the Journal of Thoracic Oncology, on the editorial board of the Journal of Clinical Oncology, the Royal College of Physicians & Surgeons of Canada Medical Oncology Examination Board, and is Past President of Lung Cancer Canada.
Dr. Heinz Josef Lenz
Heinz-Josef Lenz, M.D., FACP, is the Associate Director for Clinical Research and Co-leader of the Translational Science Program at the USC Norris Comprehensive Cancer Center. Dr. Lenz is Professor of Medicine and Preventive Medicine, J Terrence Lanni Chair for Cancer Research in the Division of Medical Oncology and Co-Director of the Center for Cancer Drug Development at USC Norris Comprehensive Cancer Center.
An active researcher, Dr. Lenz's National Cancer Institute-funded laboratory is developing novel agents in his preclinical models in GI cancer. Lenz, a transformational clinical investigator and translational scientist, was the first to lead the first prospective randomized Phase II trials using gene expression from FFPE specimens. He also discovered that primary tumor location of colorectal cancer (CRC) is an independent predictive and prognostic marker, now in the NCNN guidelines. His paper on Consensus Molecular Subtyping identified novel subgroups that are predictive and prognostic in CRC, now used globally in drug development. He has been the Co-PI of the UG1 CA 062505 for the last 20 years and leads the NCCC site for the NCI UM1 (CA186717 with City of Hope, (UC Davis), and Stanford. He is Chair of the Translational Medicine Subcommittee in SWOG GI, member of the Investigational Drug Steering Committee. Dr. Lenz accelerates translational and clinical research, and provides training and mentoring in the design and implementation of investigator-initiated trials. He together with Dr. Carpten just received a Moonshot Colon Cancer Research Grant from the NCI.
Dr. Lenz earned his M.D. degree at the Johannes-Gutenberg Universität in Mainz, Germany. In 1991, he completed his internship, residency and fellowship training at the Eberhardt Karls Universität in Tübingen, Germany. He obtained special fellowship training at Universität Wien (Austria), George Washington University and Harvard Medical School. In 1991, he received the prestigious Research Fellowship Award from the "Deutsche Krebshilfe" (Bonn, Germany). He completed his research fellowship in biochemistry and molecular biology at the USC Norris Comprehensive Cancer Center before joining the faculty of USC in 1994. He was awarded a Career Development Award from STOP CANCER (1994-1997). Based on his research, he also received a Young Investigator Award from the American Society of Clinical Oncology (ASCO) in 1994. In 1995, Dr. Lenz was selected for the prestigious ASCO Career Development Award, as well as an NIH Mid-Career Development Award. He has published over 540 peer reviewed manuscripts with an h-index of 113.
Assoc. Prof. Umberto Malapelle
Chair Predictive Molecular Pathology Laboratory, Department of Public Health; Assistant Professor in Anatomic Pathology, School of Medicine; University Frederico II of Naples, Naples, Italy. Specialising in predictive molecular pathology and next generation technologies for tissue and liquid biopsies, Prof. Malapelle's work includes genomic biomarker validation and testing for prediction and prognosis in lung cancer, and next-generation assays for the detection of clinically actionable mutations (including MET, EGFR, and PD-L1). He has authorship on over 100 publications in such areas as genomics and targeted therapies, with writings in NSCLC on EGFR heterogeneity, BRAF- and KRAS-targeted therapies, liquid biopsy, and treatment-emergent resistance.Prof. Malapelle also serves as Deputy Editor for Critical Reviews in Oncology/Hematology, and is Scientific Secretary of the International Society of Liquid Biopsy.
Dr. Amy Moore
Dr. Amy Moore serves as LUNGevity Foundation's Vice President of Global Engagement and Patient Partnerships. She is a PhD-trained virologist and cancer researcher who has spent over a decade working on large-scale initiatives to build research capacity and improve cancer outcomes. In her role with LUNGevity, Dr. Moore is working to strengthen collaborations with international partners, particularly in the areas of biomarker testing and precision medicine as well as in improving access to clinical trials, so that all patients receive optimal cancer care no matter where they live. Given her background in virology, Dr. Moore has also been a sought-after expert throughout the pandemic on issues at the intersection of COVID-19 and lung cancer and is part of a large NCI-funded grant to study the quality of the immune response to SARS-CoV-2 infection and vaccination among patients with lung cancer. Dr. Moore serves on a number of advisory boards and frequently presents at major national and international conferences.
Miss Sarah Overton
Sarah has 20 years of experience in the healthcare industry working for multiple Fortune 500 companies including Cardinal Health and Novartis (previously Genoptix). For the last 13 years Sarah has worked in the oncology and genetic diagnostic space with a focus on billing, collections, patient assistance program creation, market access and reimbursement specifically for laboratories such as Adaptive Biotechnologies and Cooper Genomics.
At Pierian, Sarah addresses clients reimbursement needs and concerns, works directly on launching successful revenue cycle packages and helps to create managed care dossiers and Medicare Technical Assessment submissions.
Dr. Geoff Oxnard
Foundation Medicine
United States
Prof. Klaus Pantel
Prof. Klaus Pantel is chairman of the Institute of Tumour Biology at the University Medical Center Hamburg-Eppendorf. He graduated in 1986, and after his postdoctoral period in the USA he performed research at the Institute of Immunology, University of Munich for 10 years. The pioneer work of Prof. Pantel in the field of cancer micrometastasis, circulating tumor cells and circulating nucleic acids is reflected by more than 550 publications in excellent high ranking biomedical and scientific journals and has been awarded the AACR Outstanding Investigator Award 2010, German Cancer Award 2010, and two ERC Advanced Investigator Grants 2011 and 2019. Moreover, Prof. Pantel is the founder and chairman of the European Liquid Biopsy Society (ELBS).
Asst. Prof. Bruna Pellini
Dr. Bruna Pellini is an Assistant Member at the Department of Thoracic Oncology at Moffitt Cancer Center and Research Institute and an Assistant Professor at Morsani College of Medicine at the University of South Florida. She received her medical degree from the Universidade Federal do Rio Grande do Sul, Brazil and completed her residency at University of Central Florida College of Medicine, where she was awarded the "Clinical Skills Award" in 2015 and was inducted into the prestigious Alpha Omega Alpha Honor Medical Society in 2016. Dr. Pellini completed her medical oncology fellowship at Washington University School of Medicine, St. Louis, where she worked at the laboratory of Aadel Chaudhuri, MD, PhD conducting research on circulating tumor DNA (ctDNA) for minimal residual disease (MRD) detection across different solid tumors. Dr. Pellini is an active member of the Lung Cancer Center of Excellence and the Molecular Medicine Committees at Moffitt Cancer Center. She specializes in the care of patients diagnosed with lung cancer. Her research interest lies in the development of clinical trials with novel therapeutics targeting genomic alterations in non-small cell lung cancer and to study liquid biopsies as a biomarker to monitor treatment response and detect MRD and their implementation into clinical trials.
Dr. Jillian Phallen
Jillian Phallen, Ph.D. is an Assistant Professor of Oncology in the Division of Cancer Genetics and Epigenetics at the Sidney Kimmel Comprehensive Cancer Center at Johns Hopkins University School of Medicine. She is an investigator in the Cancer Genomics Laboratory with a research focus on liquid biopsy approaches and applications for noninvasive early detection of cancer.
Dr. Phallen developed the targeted error correction sequencing (TEC-Seq) method for direct detection of circulating tumor DNA as well as an orthogonal approach for noninvasive detection of cancer called DELFI (DNA evaluation of fragments for early interception). She applied these approaches in the setting of early detection of cancer to assess the value of liquid biopsy tests for cancer screening. She also applied liquid biopsy approaches for disease monitoring to identify recurrence, track response to treatment, and detect minimal residual disease. The results of these studies have brought new advances to the field of cancer genomics and highlight the potential of liquid biopsy approaches to change patient care for the better in the future.
Current research focuses on further understanding the mechanisms of cell-free DNA fragmentation and improving fragmentomics-based approaches for early detection of cancer.
Dr. Jean-Francois Pouliot
Dr. Pouliot completed a doctoral degree at the University of Montreal in Human Physiology, followed by a fellowship at McGill University on multidrug resistance in cancer. With broad experience in clinical development, he worked on numerous phase I – III programs leading to innovative drug approvals, including Imatinib in chronic myelogenous leukemia, Temozolomide in brain tumors, and Pembrolizumab in melanoma and lung cancer. Hover the years, fostered numerous academia-industry collaborations and investigator-driven initiatives across the Americas, Europe, and Asia. At Regeneron Pharmaceuticals, he leads the global medical affairs team in lung cancer and other solid tumors.
Dr. Luis Raez
Luis E. Raez, MD, FACP, FCCP works as Chief Scientific Officer & Medical Director at Memorial Cancer Institute (MCI)/Memorial Health Care System, he is also Director of the Thoracic Oncology Program. He is Co-Director of the MCI/FAU Florida Cancer Center of Excellence designated by the Florida Department of Health, one of only five cancer centers in Florida. He is also Clinical Professor of Medicine at Florida International University (FIU), Visiting Professor of Medicine at Cayetano Heredia University in Peru and Research Professor at Florida Atlantic University (FAU). He was the President of the Florida Society of Clinical Oncology (FLASCO) 2019-2021.
Dr. Christian Rolfo
Christian Rolfo, MD, PhD, MBA, Dr.hc. is Professor of Medicine (Hematology and Medical Oncology) and Associate Director for Clinical Research in the Center for Thoracic Oncology at The Tisch Cancer Institute. Dr. Rolfo's clinical and research focus is on drug development, lung cancer and other thoracic malignancies, biomarkers, resistant mechanisms discovery, and liquid biopsies. Dr. Rolfo has held academic appointments at numerous institutions, including the University of Cordoba, Argentina; University of Antwerp, Belgium; University of Palermo, Italy, and the University of Maryland and Greenbaum Comprehensive Cancer Center where he was Director of Thoracic Medical Oncology and Director of Early Clinical Trials. Dr. Rolfo earned his MD at the University of Cordoba School of Medicine, his PhD and Doctor Europaeus in Clinical and Experimental Oncology Research at University of Palermo, Italy, and an MBA in Hospital and Health Services Management and Organization at Polytechnic University of Valencia, Spain. He completed residency training in Medical Oncology at the National Cancer Institute in Milan (University of Milan, Italy).
Dr. Rolfo is President of the International Society of Liquid Biopsy (ISLB) and Chair of the Education Committee at the International Association for Study of Lung Cancer (IASLC). Dr. Rolfo served as member of the Drug Approval & First in Human Commission at the Ministry of Health in Belgium during his time as Phase I Director at Antwerp University.
Dr. Rolfo is actively working on drug development and lung cancer and mesothelioma treatment. His research is focused in molecular oncology, targeted therapies and Immunotherapy in thoracic oncology using new techniques in liquid biopsies, specifically in extracellular vesicles and circulating free tumor DNA. His research group identified ALK translocation in exosomes in NSCLC patients, and showed, for the first time, the videos of labeled EVs uptake by living lung cancer cells. He is currently working on the identification of new biomarkers involved in immunotherapy and TKI drug-resistance and early detection of lung cancer with liquid biopsy. Dr. Rolfo has contributed to the development of several compounds including Erlotinib, and the pharmacokinetics of Olaparib, Entrectinib, Selpercatinib, Trastuzumab Duocarmazine, among others.
Dr. Rolfo has authored more than 250 scientific articles, has made several contributions to book chapters, and has served as a book editor. He has published extensively in peer-reviewed journals including New England Journal of Medicine, Lancet Oncology, Cancer Discovery, Nature Clinical Reviews in Oncology, Journal of Thoracic Oncology, Nature Nanotechnology, Clinical Cancer Research, Annals of Oncology, and Lung Cancer among others. Dr. Rolfo is Editor in Chief of Critical Review in Oncology Hematology.
Dr. Alessandro Russo
Alessandro Russo, MD, PhD is a medical oncologist at the Medical Oncology Unit, A.O. Papardo, Messina, Italy. His research interest is focused on thoracic malignancies, immunotherapy and liquid biopsies. Dr. Russo degreed as M.D. at the University of Messina and there he completed his residency in Medical Oncology. He had his PhD in 2019 in Medical and Surgical Biotechnologies at the University of Messina and joined as Visiting Researcher the Division of Thoracic Medical Oncology and Early Clinical Trials at the University of Maryland Medical Center, Greenebaum Comprehensive Cancer Center (Baltimore, USA). He is member of several national and international scientific societies. Dr. Russo is co-author of more than 70 publications in peer-reviewed international journals, three book chapters and he is actively involved in clinical research in advanced NSCLC.
Assoc. Prof. Edgardo Santos
Dr. Santos obtained his medical degree in 1994 at the National University of Panama School of Medicine. In 1998, he moved to USA where he did internship, internal medicine residency and hematology/oncology fellowship at Jackson Memorial Hospital/University of Miami School of Medicine. Awarded "Best Fellow" in both Hematology-Oncology Division and the Department of Medicine in 2003. Dr. Santos joined Tulane University as an Assistant Professor of Medicine in 2004. Former recipient of the American Cancer Society Spirit Award. In 2008, Dr. Santos moved to University of Miami where he reached the rank of Associate Professor of Medicine in 2012. From 2012-2019, Dr. Santos was the Medical Director of Cancer Research at Lynn Cancer Institute in Boca Raton, Florida. He is the Medical Director of Research Services at Genesis Care Hematology-Oncology. Dr. Santos is a Clinical Associate Professor of Medicine at Charles E. Schmidt College of Medicine, Florida Atlantic University (FAU). Member of the IASLC Membership Committee and member of the Editorial Group of IASLC Lung Cancer News. He is the President of the FLASCO Foundation and Treasurer of FLASCO. Active member of ACP, ASCO, ASH, AACR, ESMO, IASLC, FLASCO and OLA.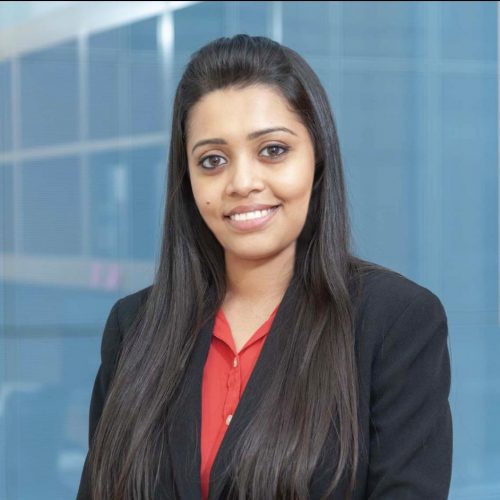 Assoc. Prof. Triparna Sen
Dr. Triparna Sen is an Associate Professor, in the Department of Oncological Sciences, and the Co-Director of the Lung Cancer PDX Platform at the Icahn School of Medicine at Mount Sinai, New York. Dr. Triparna Sen is a cancer biologist with a long-standing interest in mechanisms of tumor development, progression, and drug resistance in cancer.
The Sen lab focuses on the development of new treatment paradigms for clinically relevant molecular subsets of lung cancer, using genetic and transcriptomic analyses; functional genomics; and patient-derived models of lung cancer. As the Co-Director of the Lung Cancer PDX program at Mount Sinai, which will acquire human samples from the clinic for the development of cancer models and assess experimental cancer therapeutics in the preclinical setting.
Previously, Dr. Sen identified that DNA damage response (DDR) proteins are effective therapeutic targets for small cell lung cancer treatment and that targeting DDR promotes antitumor immunity through activation of innate immune signaling. In her recent work, Dr. Sen identified molecular determinants and novel therapeutic targets for lineage plasticity in lung cancer:
Dr. Sen has received several prestigious awards including- AAAS Martin and Rose Wachtel Cancer Research Award (2021); 40 under 40 in Cancer- Emerging Leaders Award (2020); AACR Women in Cancer Research Scholar Award; AACR Scholar-in-training award; Jeffrey Lee Cousins fellowship and Immuno-Oncology-Young Investigator award. Dr. Sen is invited to deliver talks and educational sessions at major national and international meetings. Dr. Sen has received independent grant funding from the National Institute of Health (NIH/NCI-R01), Department of Defense (DoD) Lung Cancer Research Program, Lung Cancer Research Foundation (LCRF), and The International Association for the Study of Lung Cancer (IASLC). She is the author of several peer-reviewed scientific manuscripts, and she is an active member of the IASLC, and the American Association for Cancer Research (AACR). She has authored over 45 peer-reviewed scientific manuscripts in high-impact journals.
Dr. Sen is very active in the lung cancer community. In addition to being an active member, she is also a core member of the Women in Thoracic Oncology working group of IASLC. She works with the Lung Cancer Research Foundation (LCRF) and Lung Cancer Foundation of America (LCFA) to raise lung cancer awareness in the broader community. She works with patient advocates and lung cancer survivors to raise awareness about inclusive clinical trials and raise funding for lung cancer research. She has been featured in Good Morning America and LCFA-Hope with Answers podcasts, where she has spoken about disparities in lung cancer research and treatment. Due to her expertise and contribution, she has been nominated to be the Conference Co-Chair of the Hot Topic: Small Cell Lung Cancer (SCLC) Meeting supported by the International Association for the Study of Lung Cancer (IASLC, October 2021).
Dr. Maria Jose Serrano
Currently, I am principal investigator of Liquid Biopsy and Cancer Interception group ( LiqBiopCI) in the University Hospital Virgen de las Nieves and GENyO centre in Granada and associated professor at the Pathological Anatomy department of the University of Granada. My trajectory is based on oncological research and mainly focused on the area of liquid biopsy. During my career I have made different stays in Spain (Bilbao, Pamplona, Barcelona) and abroad (Tromso Norway). I am author of more than 50 articles, about the exciting field of Liquid Biopsy, standing out: The Lancet Oncology, 2012. Breast Cancer Research, 2012. Scientific reports (Nature) 2015, or Oncotarget 2017, Breast cancer Research 2019 , Critical Review in oncology and haematology 2019 or Cancer discovery, or more recently Theranostics 2021, among other. Currently, I lead national as international projects, including the H2020 project ( LiqBiopsens), FIS 21/00786 (Role of platelets in the induction and potentiation of malignant features in lung tumor disease) or regional projects from Andalusian government . These projects are focused on the study of circulating tumor cells, platelets and cell free tumor DNA in different solid tumors. In addition, currently I lead a national project funded by European commission to clinical implementation of LB in the Andalusian Hospitals (Innovative public purchase). Results of these projects have generated internationally licensed patents, the last of these patents is focused in a new methodology to detect circulating pulmonary cells in COPD patients. Work carried out by her group has been recognized by the Health Ministry and the Andalusian Health Service (SAS). I am also co-founder and currently vicepresident of the international society of liquid biopsy (ISLB)
Dr. Hillary Stires
Hillary Stires serves as a Science Policy Analyst at Friends of Cancer Research (Friends). Friends is an advocacy organization based in Washington, DC that drives collaboration among partners from every healthcare sector to power advances in science, policy, and regulation that speed life-saving treatments to patients. For more than two decades, Friends has been instrumental in the creation and implementation of policies ensuring patients receive the best treatments in the fastest and safest way possible.
At Friends, Hillary supports the development and implementation of the organization's research and policy agenda. She uses her scientific and advocacy background to develop evidence based policies. Hillary collaborates with diverse teams to identify challenges in cancer research and create solutions that improve and accelerate cancer care for patients. She runs Friends' ctDNA for Monitoring Treatment Response (ctMoniTR) Project, a first of its kind partnership working to answer the important question: Do changes in ctDNA reflect response to treatment?
Hillary received her PhD in endocrinology and animal biosciences from Rutgers University and completed a postdoctoral fellowship in tumor biology at Georgetown University's Lombardi Comprehensive Cancer Center. Her research focused on tumor development and drug resistance in hormone dependent breast cancer.
Dr. Tabetha Sundin
AstraZeneca
United States
Dr. Khaled Tolba
Foundation Medicine
United States
Dr. Paz Vellanki
Paz Vellanki received her MD/PhD at the University of Maryland, School of Medicine. Her doctoral work was in Biochemistry and Molecular Biology and involved studying the molecular underpinnings of a hereditary colorectal cancer syndrome. She completed her residency in Internal Medicine at the Wake Forest, School of Medicine in Winston-Salem, North Carolina and her fellowship in Oncology at the Johns Hopkins Sidney Kimmel Comprehensive Cancer Center in Baltimore, Maryland.
She is currently a team leader on the thoracic and head and neck cancer team at the U.S. Food and Drug Administration (FDA). At the FDA, she is also involved with efforts related to ctDNA and drug development. She continues to care for patients with head and neck cancer as a Clinical Assistant Professor at the University of Maryland Marlene and Stewart Greenebaum Comprehensive Cancer Center.
Dr. Adam Widman
Memorial Sloan Kettering Cancer Center
United States
Dr. Ignacio Wistuba
Ignacio I. Wistuba, MD, is Professor and Chair of the Department of Translational Molecular Pathology with Joint appointment in the Department of Thoracic/Head and Neck Medical Oncology, and co-director of the Khalifa Institute of Personalized Cancer Institute at the University of Texas MD Anderson Cancer Center. He is also the director of the Thoracic Molecular Pathology Laboratory, director of the UT Lung Specialized Programs of Research Excellence (SPORE) Tissue Bank, director of the ECOG-ACRIN (Eastern Cooperative Oncology Group-American College of Radiology Imaging Network) Central Biorepository and Pathology Facility, pathologist for the SWOG Lung Cancer Committee and the Lung Cancer Mutation Consortium, co-director of the pre-CLIA Genomic Testing Developmental Laboratory. He is associate editor of Annals of Oncology and Cancer Prevention Research.
Dr. Joshua Lang
University of Wisconsin
United States
Dr. Karen Kelly
Dr. Kelly is the CEO of the International Association for the Study of Lung Cancer (IASLC), the only global network dedicated to the study and eradication of lung cancer and other thoracic malignancies. She is an internationally recognized lung cancer expert dedicated to providing enhanced cancer care through cutting-edge clinical trials. Her research spans the spectrum of this disease from prevention to treatment. Dr. Kelly is widely published, and she frequently lectures on lung cancer topics, nationally and internationally. Dr. Kelly is a long-standing active member of IASLC, ASCO, and SWOG. She served as the SWOG Lung Committee Chair from 2016 until 2022. Dr. Kelly earned her medical degree from the University of Kansas School of Medicine. She completed her internal medicine residency and oncology fellowship at the University of Colorado Health Sciences Center in Denver, Colorado. Dr. Kelly was appointed faculty at the University of Colorado where she spent many years building her academic career in thoracic oncology prior to accepting a faculty appointment at the University of California, Davis where she held the Jennifer Rene Harmon Tegley and Elizabeth Erica Harmon Endowed Chair in Clinical Cancer Research and was the Associate Director for Clinical Research for their NCI designated comprehensive cancer center.
Mr. Dana Connors
Dana E. Connors, MSc, PMP is the Senior Scientific Program Manager for Cancer Research Partnerships at the Foundation for the National Institutes of Health. Drawing on experience in the biotechnology industry, non-profit and federal sectors, he works with Biomarkers Consortium members to set strategy and prioritize project pipelines for cancer initiatives and manages the activities of project teams and working groups to facilitate the advancement and execution of innovative cancer research and biomarker development. In his work with public-private biomedical research partnerships he engages participation from government, industry, academia, patient-advocacy, and private sector organizations to drive international scientific collaboration in multiple disease areas. Ongoing collaborations include analytical validation and clinical utility of liquid biopsy, project opportunities in immuno-oncology biomarkers, development of clinical trial metrics, and Minimal Residual Disease in blood-based cancers.
Lauren Leiman
Lauren C. Leiman is currently the Executive Director of the Blood Profiling Atlas in Cancer (BloodPAC), a consortium focused on creating an open database for liquid biopsies to accelerate the development of safe and effective blood profiling diagnostic technologies for patient benefit. Prior to running BloodPAC, she was the Senior Director of External Partnerships at White House Cancer Moonshot Task Force during the Obama Administration.
Previously, Lauren was a Senior Advisor for the Melanoma Research Alliance and Director of Philanthropy at Elysium Management LLC in New York City. From 2008-2010, Lauren worked for the Millennium Promise Alliance, where she led the major gifts fundraising effort and spent significant time in sub-Saharan Africa. Lauren was also the head of marketing and investor relations at Steel Partners, LP, an activist hedge fund investing globally.
Lauren received her undergraduate degree in communications from the University of Pennsylvania's Annenberg School. She also holds an MBA in international business from the University of North Carolina's Kenan-Flagler Business School and a master's degree in public relations and corporate communications from NYU.
Miss Ariane Hallermayr
MGZ – Medical Genetics Center
Germany
Dr. Paz Polak
Paz has spent the last decade studying cancer whole genome sequences (WGS) uncovering the relationship between the epigenome, DNA repair, and genetics to the cancer mutation landscape. His work revealed multiple novel WGS based biomarkers and was published in multiple high impact journals including Nature and NEJM. Before joining C2i Genomics, he was an Assistant Professor at the Icahn School of Medicine at Mount Sinai heading the Population Cancer Genomics Lab which performed the first cancer liquid biopsy in Sub-Saharan Africa. Dr. Polak completed his post-doctoral training at the Broad Institute of MIT and Harvard and was a junior faculty at Harvard Medical School.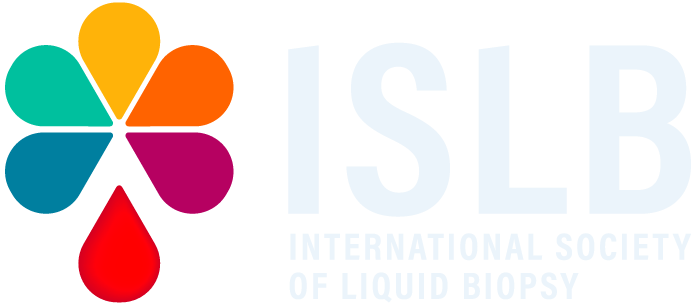 Dr. Oloriz, 16 Street
CP 18012 Granada - Spain
+43 1 3950 6191
(when asked for extension please enter: 303)