ISLB was founded in 2017 in Granada, in Spain. Our aim is to join healthcare professionals, mainly oncologists and those who adopted liquid biopsies as a new clinical tool. 
We are pleased to welcome liquid biopsies professionals all over the world. We would like to be the link among stakeholders in the liquid biopsies theme.
Our education and information program is based on an integrated multidisciplinary approach to reach an advanced cancer research.
We seek to remove obstacles that limit liquid biopsies implementation in the routine clinical practice, with the aim to expand liquid biopsies adoption all over the world.
ISLB Scientific Secretary
Dr. Christian Rolfo
Christian Rolfo, MD, PhD, MBA, Dr.hc. is Professor of Medicine (Hematology and Medical Oncology) and Associate Director for Clinical Research in the Center for Thoracic Oncology at The Tisch Cancer Institute. Dr. Rolfo's clinical and research focus is on drug development, lung cancer and other thoracic malignancies, biomarkers, resistant mechanisms discovery, and liquid biopsies. Dr. Rolfo has held academic appointments at numerous institutions, including the University of Cordoba, Argentina; University of Antwerp, Belgium; University of Palermo, Italy, and the University of Maryland and Greenbaum Comprehensive Cancer Center where he was Director of Thoracic Medical Oncology and Director of Early Clinical Trials. Dr. Rolfo earned his MD at the University of Cordoba School of Medicine, his PhD and Doctor Europaeus in Clinical Oncology and Experimental Research at European University of Palermo, Italy, and an MBA in Hospital and Health Services Management and Organization at Polytechnic University of Valencia, Spain. He completed residency training in Medical Oncology at the National Cancer Institute in Milan (University of Milan, Italy). Dr. Rolfo is President of the International Society of Liquid Biopsy (ISLB) and Deputy chair of the Education Committee at the International Association for Study of Lung Cancer (IASLC). Dr. Rolfo served as a member of the Drug Approval & First in Human Commission at the Ministry of Health in Belgium during his time as Phase I Director at Antwerp University.
Dr. Rolfo is actively working on drug development and lung cancer and mesothelioma treatment. His research is focused in molecular oncology, targeted therapies and Immunotherapy in thoracic oncology using new techniques in liquid biopsies, specifically in extracellular vesicles and circulating free tumor DNA. His research group identified ALK translocation in exosomes in NSCLC patients, and showed, for the first time, the videos of labeled EVs uptake by living lung cancer cells. He is currently working on the identification of new biomarkers involved in immunotherapy and TKI drug-resistance. Dr. Rolfo has contributed to the development of several compounds including Erlotinib, and the pharmacokinetics of Olaparib, Entrectinib, Selpercatinib, Trastuzumab, and Duocarmazine.
Dr. Rolfo has authored more than 250 scientific articles, has made several contributions to book chapters, and has served as a book editor. He has published extensively in peer-reviewed journals including New England Journal of Medicine, Lancet Oncology, Cancer Discovery,  Nature Clinical Reviews in Oncology, Journal of Thoracic Oncology, Nature Nanotechnology, Clinical Cancer Research, Annals of Oncology, and Lung Cancer among others. Dr. Rolfo is Editor in Chief of Critical Review in Oncology Hematology and Associate Editor at ESMO Open.
Prof. Dr. Maria José Serrano
Currently, she is scientific director of the Liquid Biopsy Group and Cancer Interception group (BL & M) at GENyO center and in the Oncology department in the University Hospital Virgen de las Nieves, in Granada. She is author of more than 35 articles, about the exciting field of Liquid Biopsy, standing out:  The Lancet Oncology, Breast Cancer Research, Scientific reports (Nature), Oncotarget, Breast cancer Research 2019, Critical Review in oncology and hematology 2019 or Cancer discover among other. Currently, she leads national as well as international projects, including the H2020 project ( LiqBiopsens), FIS 17/00989 ( liquid biopsy in prostate cancer) or health projects from the Andalusian government . These projects are focused on the study of circulating tumor cells, platelets and cell free tumor DNA in different solid tumors. In addition, currently leads a national project funded by the European commission to clinical implementation of LB in the Andalusian Hospitals (Innovative public purchase). Results of these projects have generated internationally licensed patents, the last of these patents is focused on a new methodology to detect circulating pulmonary cells in COPD patients. Work carried out by her group has been recognized by the Health Ministry and the Andalusian Health Service (SAS). She is also co-founder of International Society of Liquid Biopsy (ISLB).
Dr. Umberto Malapelle
Dr. Umberto Malapelle is the Chief of Predictive Molecular Pathology Laboratory, Department of Public Health of University Federico II of Naples and the Scientific Secretary of the International Society of Liquid Biopsy. His main research interest is in the field of genomic biomarkers validation and testing for predictive information in the field of lung cancer, metastatic colorectal cancer, melanoma and gastrointestinal stromal tumor. Moreover, he has developed skills in tailoring Next Generation Assays for a number of different applications with a special focus on the simultaneously detection of clinical relevant alterations (i.e. EGFR mutations, ALK translocation, PD–L1 expression) in the routine setting including handling of different sample types, such as tissues and/or liquid biopsy specimens.
Dr. Eloisa Jantus Lewintre
Eloisa Jantus Lewintre is Associate Professor of Cell Biology at the Department of Biotechnology, Universitat Politècnica de València (UPV) and head of the Molecular Oncology Laboratory, eOM research group at General University Hospital of Valencia Research Foundation. He has two six-year research periods recognized by the CNEAI (ANECA). Her most important contributions have been made in the field of Oncology, especially in the area of ​​Molecular Biomarkers in Lung Cancer and Chronic Lymphatic Leukemia (the latter during her doctoral thesis). Her current H-index is 18 (WOS). She supervised 6 PhD students, all of them received a CUM LAUDE qualification. She also supervised 14 master thesis and 20 bachelor thesis. Regarding teaching management activities,she is a member of the Academic Committee of the Master of Biomedical Biotechnology, UPV. In her research management activities she has been a member of the Board of Directors of the Spanish Lung Cancer Group.  She is currently   Co-PI in the CIBERONC Respiratory Cancer Program and is part of the Central Working Team of the Immuno-Oncology Work Module.
Dr. David Gandara
Dr. Gandara's research interests focus on developmental therapeutics of new anti-cancer agents as well as preclinical modeling and clinical research in lung cancer. He is the principal investigator on an Early Therapeutics award from the National Cancer Institute (NCI), where he leads an interdisciplinary team of clinical oncologists, pharmacologists, molecular biologists and statisticians in developing new anti-cancer agents in a variety of novel drug classes. He also leads a multi-specialty team in the Southwest Oncology Group (SWOG), an NCI-funded national clinical research organization, in studies related to improving therapies for lung cancer and developing predictive biomarkers of therapeutic efficacy. 
Dr. Gandara is also the UC Davis principal investigator for a multi-institutional collaboration (iGXT: integrated Genetically-engineered mouse models, patient-derived Xenografts, and Clinical Trials) between the NCI Center for Advanced Preclinical Research (CAPR) and Jackson Laboratory, an NCI-designated basic cancer center. The goal of this iGXT project is to develop better preclinical models to optimize cancer drug development and speed the transition to personalized cancer therapy.
Dr. Massimo Cristofanilli
Massimo Cristofanilli, Professor of Medicine, Associate Director of Translational Research and Precision Medicine, Robert H Lurie Comprehensive Cancer Center, Northwestern University
Dr. Cristofanilli received his medical degree in 1986 from the University "La Sapienza" Medical School in Rome (Italy) where he subsequently completed a Fellowship in Medical Oncology in November 1990. In July 1996, he started a Medical Oncology Fellowship at the University of Texas M. D. Anderson Cancer Center. Between 1998 and 2010 he held a faculty position in the Department of Breast Medical Oncology at the University of Texas M. D. Anderson Cancer Center where he served as an Associate Professor of Medicine and Executive Director of the Morgan Welch IBC clinic and research program that he founded in 2006. In 2010 he joined the Fox Chase Cancer Center in Philadelphia as Chairman of Medical Oncology, Leader of the Breast Service Line and co-Leader of the Women Cancer Program. Subsequently, he served as Director of the Jefferson Breast Cancer Center and Clinical program and Deputy Director of Translational Research at the SKCC. He is currently the Associate Director of Translational Research and Precision Medicine at the Robert Lurie Comprehensive Cancer Center and Director of the oncoSET Program.

His major research interest consists in the detection, characterization and possible therapeutic targeting of occult (microscopic) disease in breast cancer. His initial work using a novel immunomagnetic-based technology (CellSearch™) led to a pivotal trial which successfully demonstrated the detection and prognostic value of circulating tumor cells (CTCs) in the peripheral blood of patients with metastatic breast cancer (MBC). Several seminal papers resulted from this initial study that have also fostered research in other tumor types and expanded the potential implication of microscopic disease in advanced cancer. His interest in blood-based molecular diagnostics has recently expanded to define the role, applications and clinical implications of tissue-based (NGS, RPMA) and blood-based testing (ctDNA).

He has been involved in the development of new targeted agents in metastatic breast cancer (e.g. lapatinib, gefitinib and palbociclib). In particular, he was the lead investigator for the prospective, multicenter clinical trial evaluating palbociclib in combination with fulvestrant (Faslodex) in patients with hormone-receptor positive MBC (PALOMA-3).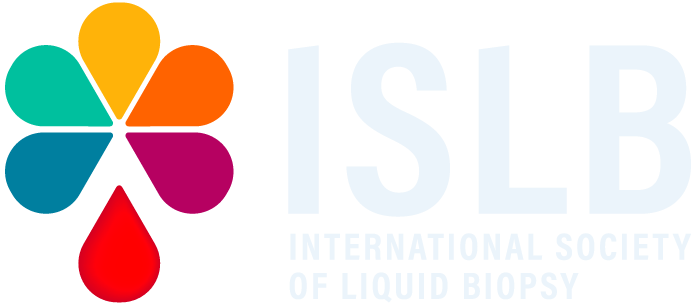 Dr. Oloriz, 16 Street
CP 18012 Granada - Spain
+43 1 3950 6191
(when asked for extension please enter: 303)