On-Demand Registration for ISLB 2022
is Open!
Are you already a member to benefit from the members-only rate? If not, you can click on the button below to join our society.
On-Demand Fees

| | On-Demand Registration (After October 22, 2022) |
| --- | --- |
| Virtual Non Industry ISLB Member | $180 |
| Virtual Non Industry ISLB Non Member | $305 |
| Virtual Technicians and Allied Health Professionals Non-Member | $130 |
| Virtual Technicians and Allied Health Professionals Member | $80 |
| Virtual Industry ISLB Member | $200 |
| Virtual Industry ISLB Non Member | $355 |
Free Access

| | Late/Onsite Registration (After October 20, 2022) |
| --- | --- |
| Students and delegates from developing countries | free |
| Delegates from Low-Middle Income countries | free |
*For delegates from Low & Middle Income countries, check
here
On-Demand Registration includes:
Access to all scientific sessions (except ticketed sessions)
Register Today!
Guidelines
Abstracts are accepted in English only
The maximum word limit for Abstract title is 20 (excluding spaces)
The maximum word limit for Abstract text is 300 + 1 image or table (excluding spaces) or 350 with no images or tables (excluding spaces)
1 image or table is equal to 50 words
Abstracts submitted via email or paper are not accepted
There can be only 1 Presenting Author
The maximum number of Co-authors is 10
There is no limit to the number of abstracts submitted by an Author
Required sections for Abstract submission: Introduction, Methods, Results, Conclusion
Submitting an abstract does not register you for ISLB2022
Privacy Policy
Registration and attendance at, or participation in ISLB 2022 constitutes an agreement by the registrant to the organizer's use and distribution (both now and in the future) of the registrant or attendee's image or voice in photographs, videotapes, electronic reproductions and audiotapes.
Badge Scanning
By allowing an exhibitor/sponsor to scan my badge, you will be consenting to your contact information being shared with that exhibitor/sponsor (name, job title, organization, city, country & email). Should you not wish to share your personal information with an exhibitor/sponsor, there is no obligation to allow your badge to be scanned by these parties. Please note: Badge scanning for access by the Meeting Organizer may be required and your information will remain confidential.
Registration Rates
Please note: Payment must be received by the end of each registration deadline in order to receive the rate. Registration rates will automatically change to the next registration rate if not received in full.
Onsite Payment
For Late/Onsite registration rates we can only accept AMEX, Visa or Master Card onsite. Full payment is due prior to obtaining your badge for entry to the conference. Cash or Cheques will NOT be accepted onsite.
Cancellation Policy
Registration cancellations received in writing at the ISLB 2022 Congress Secretariat's address by August 25, 2022 will be accepted and all fees refunded, less a USD 150.00 administrative fee, as per Committee policy. Cancellations received after August 25, 2022 will not be refunded; however, transfer of your registration to another person is permitted by re-accessing the original delegate's registration via the confirmation letter and replacing with the new delegate. No refunds will be made for non-attendance at the Congress.
Contact Us
If you have any questions regarding registration for ISLB 2022, do not hesitate to contact us at [email protected].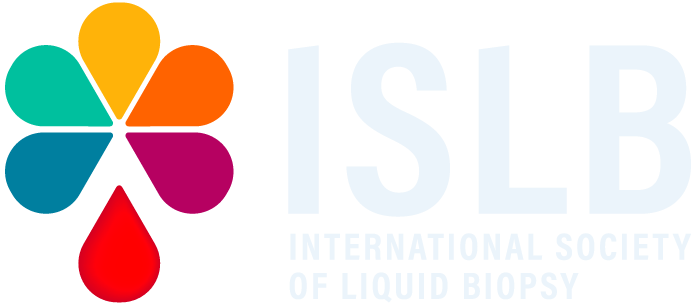 Dr. Oloriz, 16 Street
CP 18012 Granada - Spain
+1 604 681 2153
(when asked for extension please enter: 164)