ISLB 2022 Sponsorship & Exhibit Opportunities
We are busy compiling the prospectus; here is a glimpse of what will be offered. Please contact our Sponsorship & Exhibit Sales Manager to discuss options and secure your participation.
The exhibition is a vital part of ISLB 2022. Space is limited and the exhibit hall will provide intimate networking opportunities. First option of booth selection is given to level sponsors.
Activities in the exhibit hall include:
Welcome reception in the exhibit hall on Friday, October 21 @ 1900-2030
Morning and afternoon coffee breaks
Table top exhibit 

USD 3,500

Exhibit Package 1

USD 4,000

Exhibit Package 2

USD 4,500

Table top exhibit
✔
✔
✔
Video on website
✔
✔
Banner Ad in eBlast
✔
Video on website

A short video (provided by exhibitor) will be available on the Congress website with your exhibitor description, logo and website link allowing delegates to have more information about your company before going onsite.

Banner Ad in e-Blast

The Congress Secretariat will send e-blasts to interested parties on a regular basis. Your one custom banner will be displayed in the body of one e-blast
Included with each standard table top exhibit purchase:
4 m2 space, table + 2 chairs included
One (1) complimentary congress badge, full access
Listing with logo, 50-word description and web link on website, onsite program and mobile app
Industry Supported Symposia Opportunities
The Congress offers opportunities for your company to host an exclusive Morning, Lunch or Afternoon/Evening symposia. These sessions are organized by the sponsor and will take place during the main congress program. Lunch sessions are 1 hr long and all others are 45 mins. Each session is open to all attendees. Prices include meeting room and audio visual equipment.
October 21
October 22

Morning

Time 08:00-08:45, Cost USD 15,000

Morning

Time: 08:00-08:45, Cost: USD 15,000

Lunch

Time: 12:10-13:10, Cost: USD 20,000

Lunch

Time: 12:25-13:25, Cost: USD 20,000

Evening

Time: 18:15-19:00, Cost: USD 15,000

Afternoon:

Time: 12:40-14:25, Cost: USD 15,000
Branding, Marketing and Advertising Opportunities 
Additional opportunities are available. Please contact us to discuss customized options.
Chelsea Prangnell
Sponsorship & Exhibits Sales Manager
ISLB-Sponsorship(at)icsevents.com
Office: [+1] 604 681 2153 x 138
Congress Secretariat
International Conference Services Ltd. (ICS)
Suite 710, 1201 West Pender Street
Vancouver, BC, V6E 2V2
Canada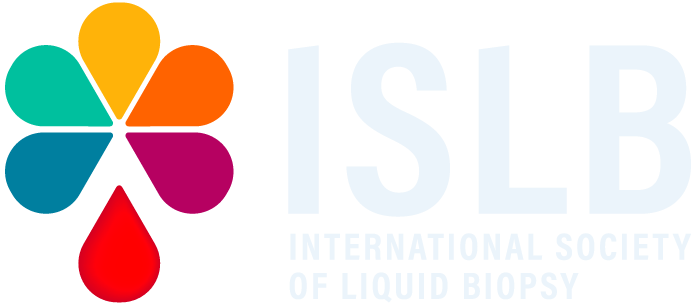 Dr. Oloriz, 16 Street
CP 18012 Granada - Spain
+43 1 3950 6191
(when asked for extension please enter: 303)